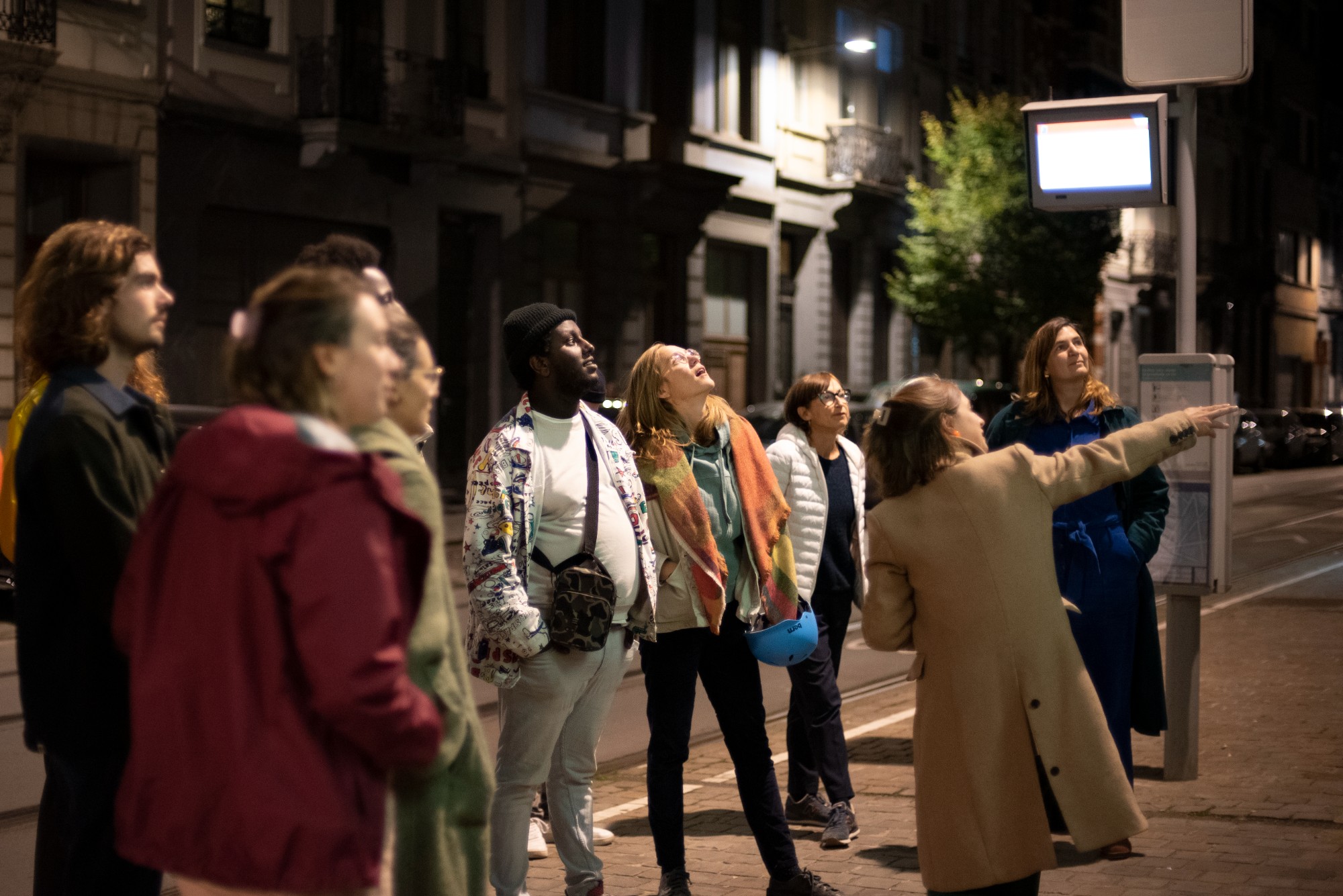 From 2023, we will organise GALA GALLAIT several times a year: long weekends, during which we will hold showcases of various projects and trajectories. Let's call it mini festivals where 4 days in a row different public activities take place each day.
To be expected:
WOESTIJNTIJD- An audio performance in which Yelena Schmitz explores different sides of a story through live editing. Three voices come together: a grandfather, a grandmother and a granddaughter. They search for their shared history. They think aloud about family trees, a trip to the promised land, a 50-year-old marriage.
GALATA – Arno Boey, while on a writing residency in Istanbul, discovered a district called Galata, where there are many music shops and so you can always hear music. Gallait 80 is situated in a neighbourhood with a large Turkish presence. A multilingual project with music, theatre texts, prose, poetry and travel stories linking the two places, Galata and Gallait.
GEEN REDEN- Hanne Machielsen is always full of reason. She does nothing without it. And yet she wants to explore whether it exists: No Reason. That's why Hanne starts writing letters. Always the same letter, to everyone with or without a letterbox in Gallaitstraat. Hanne will write in Dutch, French and English. Actor Mohammed Almafraji and a Turkish native speaker will write the Arabic and Turkish letters. Will a correspondence with the neighbourhood emerge or will it remain a one-way street?
SATURDAY KNIFE LIVES – Cédric Coomans took a knife sharpening course and wants to sharpen the knives of our neighbours or close residents in exchange for a personal story and a photo portrait. Afterwards, all stories and portraits will be presented together in an exhibition with accompanying lecture.
Thu 27, Fri 28, Sat 29 & Sun 30 APRIL 2023
Thu 22, Fri 23, Sat 24 & Sun 25 JUNE 2023
Thu 28, Fri 29, Sat 30 SEPTEMBER & Sun 1 OCTOBER